Do not delay investing
If this course is not right for you, then that is perfectly okay!
But if it's just fear that is holding you back then let that take a back seat while learning a few simple steps to buy ETFs as you move forward and begin investing.
When you buy a stock you're investing in a single company. When you buy an ETF (exchange traded funds) you're buying a collection of different stocks. Can we say diversification without putting in all the work?
What will you learn:
The difference between a Stock & ETF

How to open a brokerage account to begin investing

How to find the holdings in an ETF to decide if to purchase
Available in days

days after you enroll

First Section
You Are In Control Of Your Future
We are committed to each and everyone becoming a raging success. If you'd like to join this impressive roster, you're invited to carve out time to engage in this course.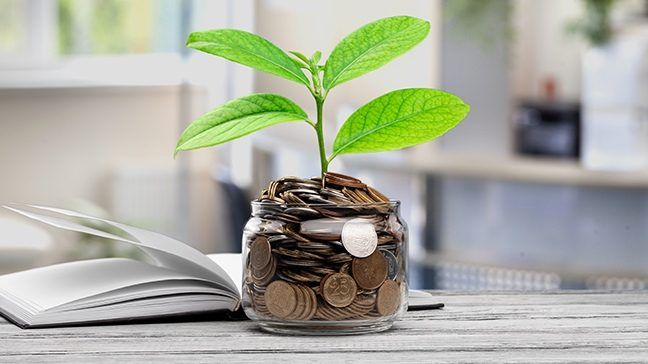 DISCLAIMER
: 
THIS SITE SHOULD NOT BE CONSIDERED A SOLICITATION, OFFER OR RECOMMENDATION FOR THE PURCHASE OR SALE OF ANY SECURITIES OR OTHER FINANCIAL PRODUCTS AND SERVICES DISCUSSED HEREIN. OUR CONTENT IS INTENDED TO BE USED FOR INFORMATIONAL & EDUCATIONAL PURPOSES ONLY. IT IS VERY IMPORTANT TO DO YOUR OWN ANALYSIS BEFORE MAKING ANY INVESTMENT BASED ON YOUR OWN PERSONAL CIRCUMSTANCES. WE ARE NOT AN INVESTMENT CLUB NOR FINANCIAL FIRM. 
THERE IS NO GUARANTEE THAT INVESTMENT STRATEGIES WILL ACHIEVE THE DESIRED RESULTS UNDER ALL MARKET CONDITIONS AND EACH INVESTOR SHOULD EVALUATE ITS ABILITY TO INVEST FOR A LONG TERM ESPECIALLY DURING PERIODS OF A MARKET DOWNTURN. YOU SHOULD TAKE INDEPENDENT FINANCIAL ADVICE FRM A PROFESSIONAL IN CONECTION WITH, OR INDEPENDENTLY RESEARCH AND VERIFY ANY INFORMATION THAT YOU FIND IN THE document AND WISH TO RELY UPON, WHETHERE FOR THE PURPOSE OF MAKING AN INVESTMENT DECISION OR OTHERWISE. NO REPRESENTATION IS BEING MADE THAT ANY ACCOUNT, PRODUCT, OR STRATEGY WILL OR IS LIKELY TO ACHIEVE PROFITS, LOSSES, OR RESULTS SIMILAR TO THOSE DISCUSSED, IF ANY. NO PART OF THIS MEMBERSHIP AND CONTENT MAY BE REPRODUCED IN ANY MANNER, IN WHOLE OR IN PART, WITHOUT THE PRIOR WRITTEN PERMISSION FROM BAHIYAH SHABAZZ.